SBSA was founded by a team of two certified bookkeepers and a small business specialist with over 30 years of experience in finance and business management. Currently SBSA provides bookkeeping support to a diverse range of clients from the building & motor industries, through to retail, hospitality, mining and the not-for profit sector. SBSA is a registered BAS Agent with the Tax Practitioners' Board and also a member of the Australian Bookkeepers Network (ABN).
Katalin Boyd
Certified Xero Consultant
Small Business Support Australia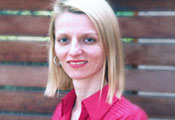 Katalin holds a business degree and has been working as a bookkeeper for over seven years. The Xero® expert in the partnership, Katalin is passionate about this wonderful cloud hosted accounting package. Katalin is efficient, well-organised and detail oriented and never fails to provide a personal service that is honest, friendly and highly professional.
Anita Hennessy
MYOB Partner Bookkeeper
Small Business Support Australia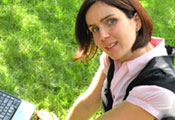 Anita started her professional career in Europe working for Hewlett Packard before moving to and settling in Australia in 2001. Since then she has worked for a number of SMEs across Sydney in their respective finance departments. Anita co-founded SBSA in 2008 with Katalin and David with the intention of providing affordable, value for money bookkeeping services for small to medium businesses. She has a great passion for numbers and the environment. Anita loves yoga, travelling and spending time with her two children.
David Hennessy
Small Business Specialist
Small Business Support Australia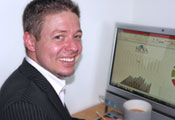 David began his career in the technical departments of Microsoft, analysing and designing solutions to the concerns of business, small business and community. Moving to deal directly with Channel Partners, David found himself applying a technical understanding to basic business principals and working to achieve shared success. David has worked in Film and Entertainment, owned and managed a successful restaurant and overseen multi-outlet operations in Sydney's CBD. David has managed a staff base of over 150 employees, spoken at industry seminars and assisted in shaping industry standards in service modelling and procedures.