At SBSA, we're always flexible. Tell us what you need, and we'll design a solution that fits your budget and your business.
Accounts payable (Creditors)
Accounts receivable (Debtors)
Bank reconciliation
Payroll, PAYG
Superannuation
Produce monthly reports (P&L, Balance Sheet, Cash-flow, Budgets)
End of year reports for your accountant
Business Activity Statement (BAS), Instalment - Activity Statement ( IAS)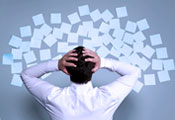 Specialising in Australia's most popular accounting software platforms, MYOB® and Xero®, our expert consultants can help you choose the software solution that's best for your business. We provide software set-up, data migration, training & on-line support.
We're always happy to work with your own trusted accountant, or provide you with the services of one of our highly professional and experienced CPAs.
Our monthly packages start from as little as $220 a month.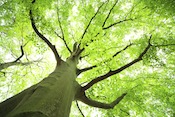 At SBSA, we're passionate about the environment. Reducing paper waste is one of our high priorities while working with our clients. There are no duplicate hardcopies stored on our premises, - everything is kept on-line in a secure database and our online file-sharing system allows us to instantly upload & download documents.